Hello lovelies!! Today along with these tempting Tuesday e-books, please help me wish a very dear friend of mine, Kathy Womack, of Romantic Reading Escapes Book Blog, HAPPY BIRTHDAY!!
She has been through a lot lately and I would like to put a smile on her face. So, if you will please go to her page
HERE
and comment on any post that she has posted and say HAPPY BIRTHDAY.
If you haven't liked her page you can do that too :0)
HAPPY BIRTHDAY KATHY!!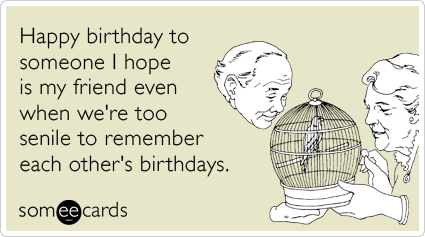 PRICE DROPS/GREAT PRICES
Girl on Tour by Caisey Quinn 0.99
Never Goodbye by Kerri Williams 0.99
Kiss This by Hadley Quinn 0.99
Kitchen Affairs by Brooke Cumberland 0.99
One Wrong Move by Shannon McKenna 0.99
Right Now by Marie Hall 0.99
A Shade of Vampire by Bella Forrest 0.99
When You're Ready by J L Berg 0.99
Fated by Rebecca Zanetti 0.99
Guarded by J D Rivera 0.99
Pulled from Darkness by Anna Lynn 1.99
NEW RELEASES
Liar, Liar (The Best Friends Forever Series #1) by Dawn Pendleton 0.99
Skipping Stones by J B McGee 2.99
Always Enough by Stacey Borel 2.99
Only For Your by Marquita Valentine 3.99
Only With You by Monica Alexander 3.99
Reckless Radiance by Kate Ross 5.99
Louder Than Love by Jessica Topper 4.27
It Takes Two by Erin Nichols 4.24
A Little Too Far by Lisa Desrochers 2.99
All of You by Christina Lee 3.79
3:AM Kisses by Addison Moore 2.99
Cake by Lauren Dane 3.03
Tell Me by Olivia Cunning 2.99
How to Entice an Enchantress by Karen Hawkins 7.59
Covet by Tracy Garvis-Graves $10.99
COMING SOON/PRE ORDERS
Dirty Trick by Christine Bell 2.99~09/23
Lovers Unmasked by Katee Robert, Cari Quinn, Samantha Beck & Tessa Bailey 3.79~09/23
Simple Perfection by Abbi Glines 3.99~09/23
How to Tame a Wild Fireman by Jennifer Bernard 4.74~09/24
Always on My Mind by Jill Shalvis 4.99~09/24
Getting Rowdy by Lori Foster 6.15~09/24
Promise Me Light by Paige Weaver 3.99~09/24
Secrets of the Fall by Kailn Gow 2.99~09/30
The End of Games by Tara Brown 2.99~09/30
**PLEASE NOTE ALL E-BOOK PRICES LISTED ARE AT THE TIME OF POSTING AND ARE SUBJECT TO CHANGE AT ANY GIVEN MOMENT ON AMAZON**
Do you like this post and would you like to receive them daily? If so just click
here
to subscribe. I will be forever grateful and you won't miss a thing :0)